Some Good Javascript Articles I Have Read (updating)
Feb 18, 2019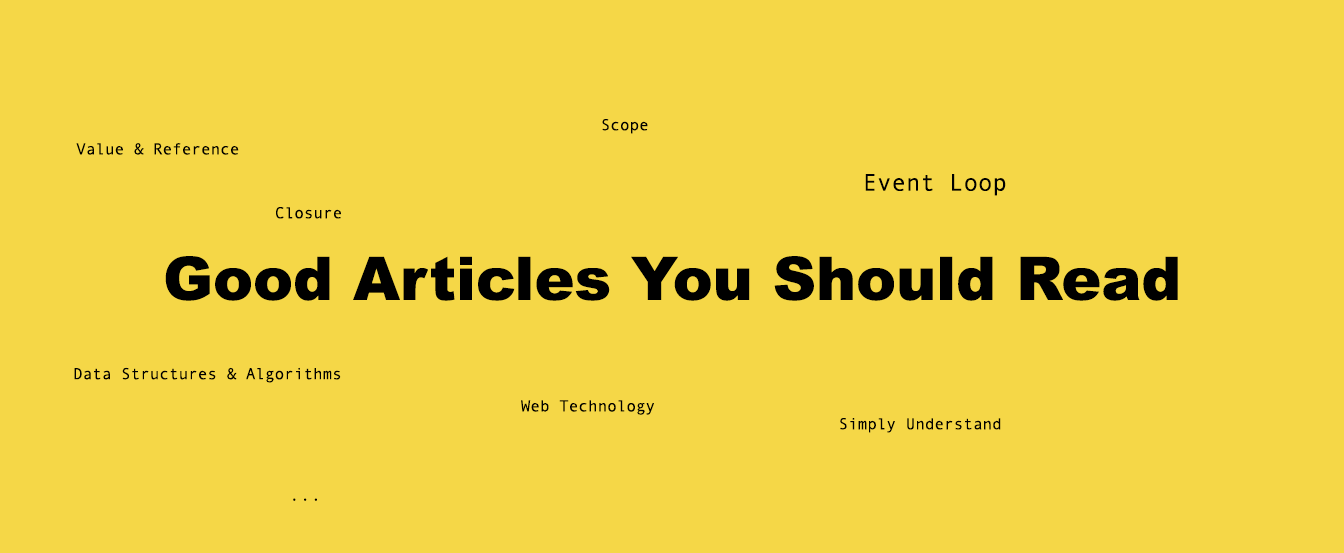 I've read lots of articles and I like to write an article too. I think a good article is simple, easy understanding. Some of the good javascript articles I have read are below. I think these articles could help you to understand javascript.
I shared some of these articles with my colleagues. Read every article with patience then you will get it. I will keep updating when I see good article.
---
---
---
Data Structures and Algorithms
As a frontend engineer, I think we should know more about data structure. I know data structure and algorithms are more import like React. The most import of React is tree and diff algorithm. It must effective. Like sort algorithm, we don't have to write quick or merge sort, we just use Array.sort method because it more efficiency.
---
Frontend Technology Trend
---
Javascript Object,__proto__ vs prototype
---
It's an easily understood article. How to check two Objects whether equal.
This article deeply describes any async code execution order, such as setTimeout, setInterval, Promise, DOM Event, Mouse Event and so on. And I also advise you to read some function stack and understand it.
It's a good article that describes what, how, why Closure.
It make you know what is ES5, ES6 and these new features.
This article guide you simply and easily to use setter and getter.